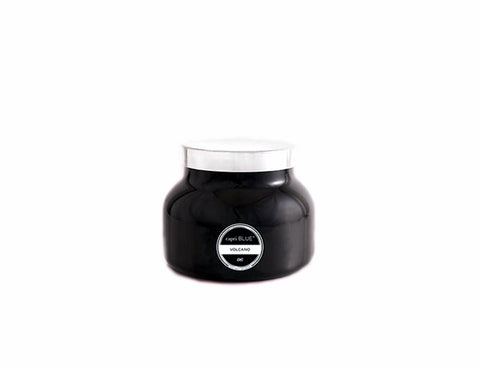 This new Volcano Black Signature Jar is flawless for every occasion.  The powerful fragrance of Volcano paired with the chic Black Signature jar makes this piece the perfect combination of bold and sassy.  This is the black dress of candles.
Scent: Tropical Fruits and Sugared Citrus
Material: Lead Free Hand Poured Wax
Burn Time: Up to 85 hours
Size: 19 oz
How To Burn Your Candle:  Always allow your candle to completely liquefy across the top before blowing it out to avoid tunneling. Before each burn, make sure your wick is trimmed to ¼". Do not drop debris, like matches or wick trimmings, into the wax. Do not place your burning candle on sensitive or uneven surfaces. Discontinue burning your candle when about ½" of wax remains.  DO NOT LEAVE YOUR BURNING FLAME UNATTENDED.  Burn your candle in a safe area away from any flammable materials.   Now go enjoy your candle.
Related Products
---